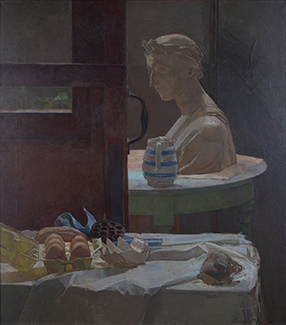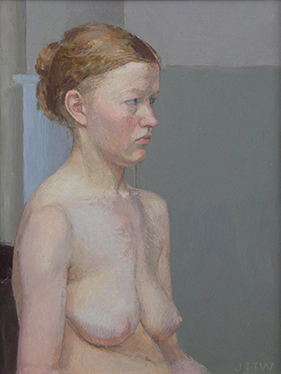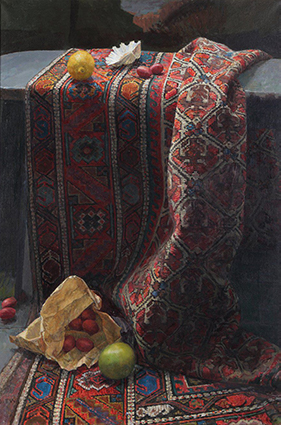 EDINBURGH
Joanne studied at Edinburgh University and Edinburgh College of Art (1972-77) and was awarded a First Class MA Fine Art Hons. degree. She was also awarded The Helen Rose Bequest travelling scholarship, studying in Greece and Turkey.
LONDON
Moving to London, Joanne's drawing and painting studies continued during the Art Teachers Cert. Year at Goldsmith's College, University of London (1977-8).
Joanne studied Drawing and Painting at the Royal Academy Schools under Peter Greenham, (1978-81) where she was awarded the David Murray Landscape Scholarship in 1979 and 1980, the British Institute Award in 1979 and the Post-graduate Certificate in Drawing & Painting in 1981.
She was also awarded the Elizabeth Greenshield International Scholarship (1981-2).
Group Exhibitions have included the RA Summer Show (1979, 80, 82, 86 and 87): Royal Scottish Academy (1975,1987), RBA (1980), New English Art Club, Manchester Academy Annual Exhibition (1979-83, 1985-99).
Joanne was Elected as a member of the Manchester Academy in 1983.
One Person Exhibitions have included the Netherbow Arts Centre, Edinburgh (1977), Bolton Museum & Art Gallery (1979), West Midlands College of Education (1979), The Howarth Art Gallery, Accrington (1991), Towneley Hall Museum and Art Gallery, Burnley (1999).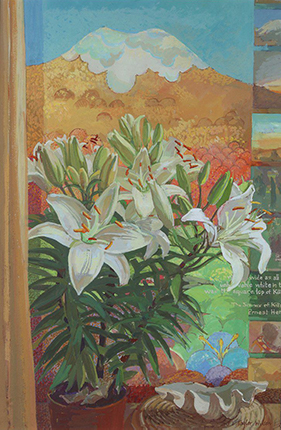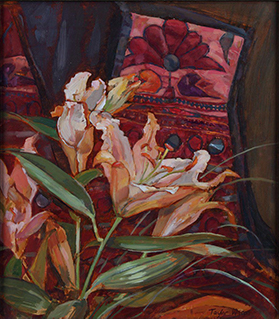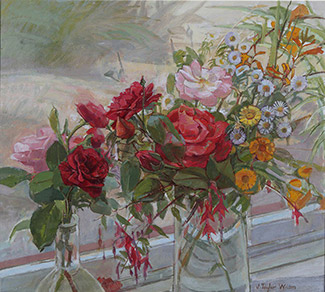 Since 2013, Joanne has been able to focus on Ribble Valley landscapes producing extensive 'on the spot' studies and a series of oil paintings.
Carefully observed still-life studies in oils complete this recent body of work.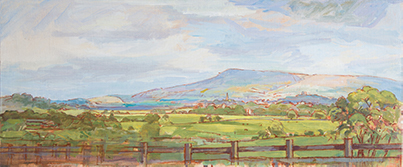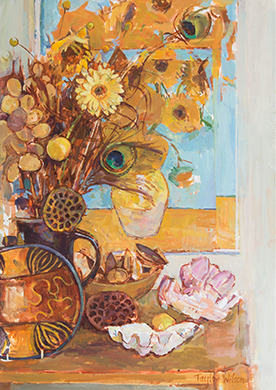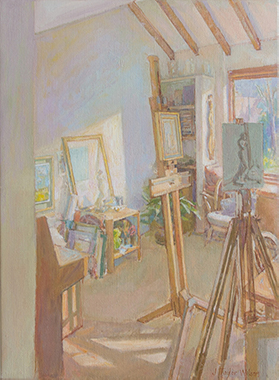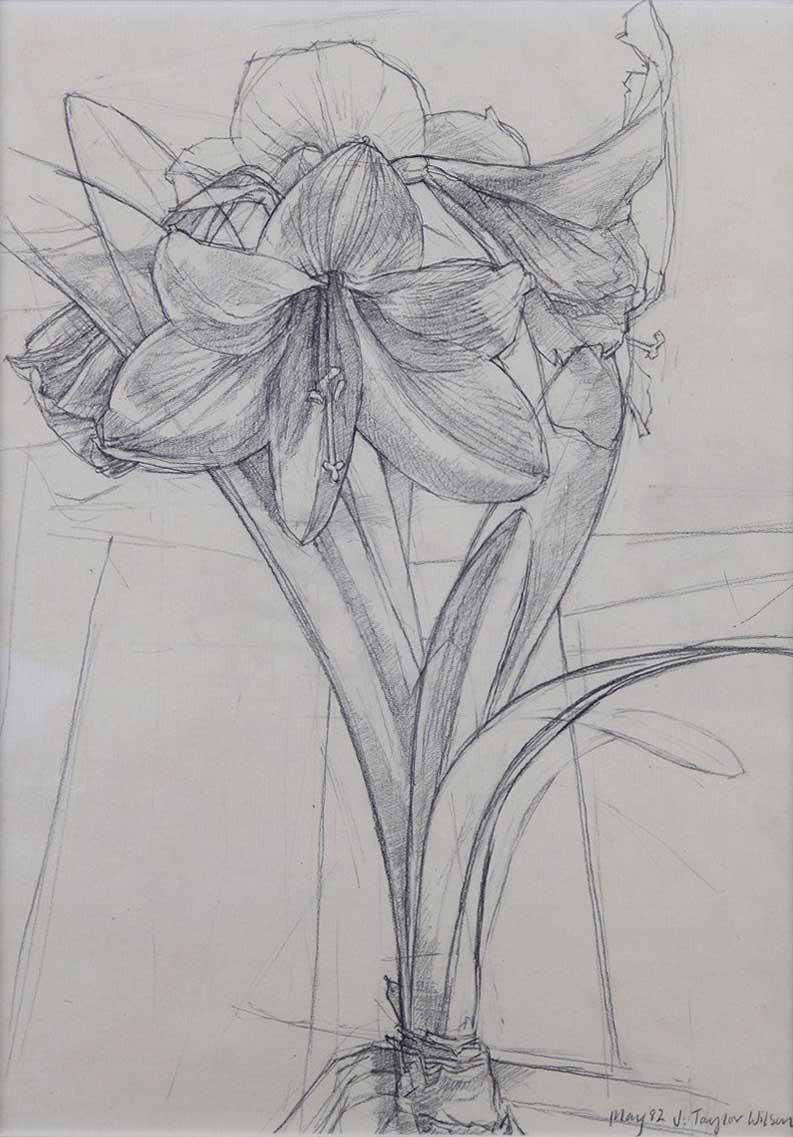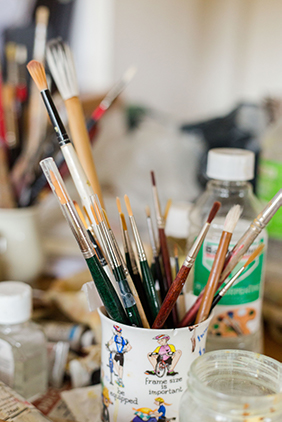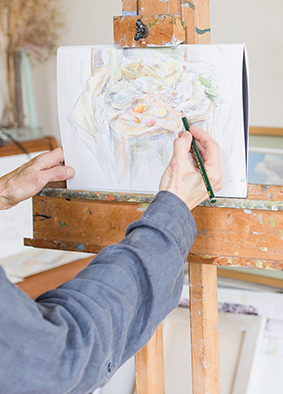 Drawings and paintings are worked from direct observation using sketchbook studies, and 'on the spot' colour work. In landscape, the changes of light, season and weather have been a particular interest. Direct 'on the spot' working is very important to achieve the atmosphere of the location. In training, I always had the opportunity to join family sketching trips to various locations, in particular the Yorkshire Dales and the Lake District. Studies are developed in the studio to create oil paintings.
Still-life and flower paintings are worked directly from life, and always using living flowers, combined with items from my collection of shells and natural forms.
Studying the materials and methods of painters, both in History of Art studies, and extensive personal study in galleries, print rooms and exhibitions has been important. Enduring materials and techniques are used in the preparation of my work. Artists' quality materials and conservation standard techniques are used throughout; linen canvas and quality wood surfaces are prepared with rabbit skin glue size and oil primers and surfaces are progressively developed.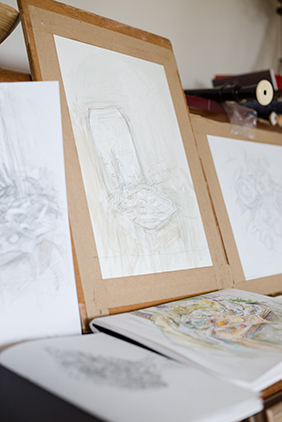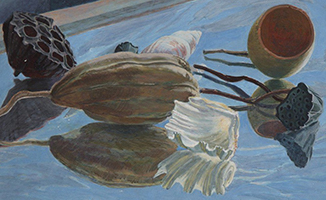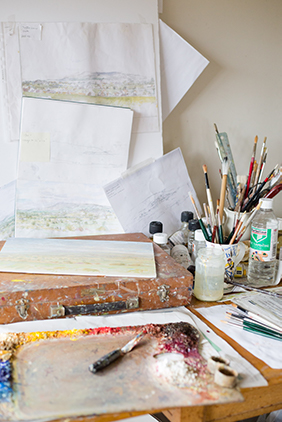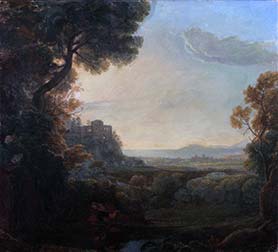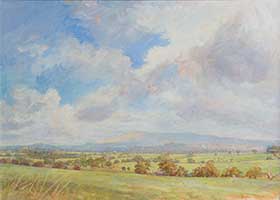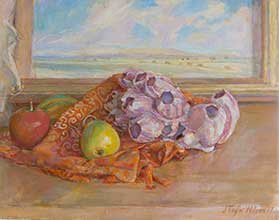 From early years I have been influenced by the work of early 20th Century English figurative painters such as Stanley Spencer, John & Paul Nash, Eric Ravillious and the Slade school, through family links with the Slade and the Royal College of Art in particular. In the 1970s David Hockney, David Tindle & Freud represented a Modern Figurative approach.
I had the opportunity to study and learn of the Early English watercolour school, and 19th Century landscape painting through family interest and my J R Cozens MA thesis. Post-graduate study in London gave me the chance of working directly from early paintings in the NG such as Claude, and later Rembrandt.
Daily life and portrait drawing was still a key element in studio work in the 1970s, in both Edinburgh College of Art and The Royal Academy Schools. This was a good foundation for my later work.
Peter Greenham RA, Norman Blamey RA and Ben Levine were among the influential teachers during the time at the RA Schools. RAS contemporaries include Julia Sorrell, Martin Yeoman, Jason Bowyer and Erin Bannister.
Commissions of still-life studies, garden studies, and other may be considered. Please get in touch to discuss commissions and sales of existing works.